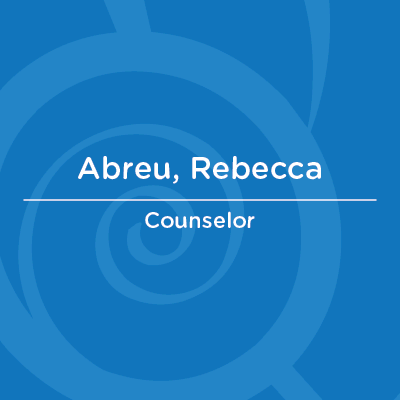 Abreu, Rebecca | Counselor
Rebecca Pou Abreu is a licensed psychotherapist with over 20 years of experience working within the community as a Clinician / School Counselor. I view counseling as a collaborative process that creates insight, growth, and expansion towards achieving one's personal goal and living life with greater meaning, purpose, and vision.
I strive to create a safe and nurturing atmosphere in which children and families can be supported in their efforts to change and grow as well as becoming reconnected to their strengths and dreams.