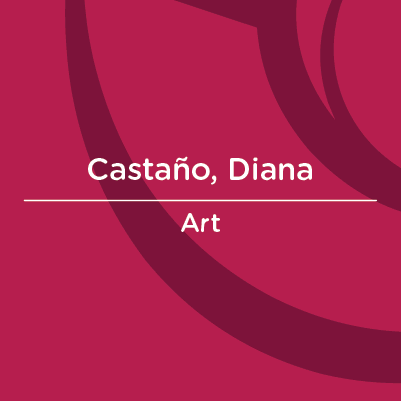 After working in the exciting and fast paced world of the fashion industry as a Fashion Designer, I started this amazing teaching career in Medellin, Colombia my home town in a renown college called EAFIT. After teaching there for a year, I was referred by a friend in the year 2000 to a catholic bilingual private school called Cumbres a world wide organization led by the Legionaries of Christ (Everest Academy in Michigan, Overbrook in New England, Oaklawn in Wisconsin), so I eagerly happy accepted. I worked in the Elementary and Middle School teaching English and Science for almost 10 years where I won several honorable mentions as "English Teacher of the Year." Then, I was offered the position to be the Coordinator of the English Department, this was a more administrative position where I had the chance to overview the school from a different perspective and serve the teachers on the English team. My functions were to observe classes, design exams, create and teach strategies to help our English department grow and enhance the learning of this second language in this strict and hard working school. My experience there came to an end in the year 2008 when my family and I decided to come back to Miami. I applied for my daughters here at Archimedean because of a wonderful Greek friend that I have that recommended the school to us with no reservations. The doors were widely opened by Mrs. Moysidis to whom I owe the honor of being here today. I started as a substitute teacher for the Middle school, and sooner than later I was being called by Mrs. Simpson to fill the position of Art teacher in the Elementary. Before I knew it, Mrs. Demopoulos also offered me the position for the Painting and Drawing Elective in high school where I have also been teaching for the past 4 years. I have been with the Archimedean family since 2009 serving the Safety Patrol Team, Year Book Club, and leading fundraisers during special occasions of the year. I feel honored and grateful to all three schools, which have helped me reinforce my educational philosophy to teach, educate and form the "being."
As a teacher, I believe in the importance of teaching our students through the modeling of principles, and moral values, in order to facilitate their development in becoming trustworthy, supporting, friendly, successful and secure individuals. I am also aware of the important objective of maturing strengths, interests, and the personalities of each student according to their talents and potentials, so that they can achieve high academic standards and pursue success and happiness in life.
I have been teaching since the year 2000 and I believe that art correlates strongly with higher achievements in math and reading; which parallels perfectly with our schools being conservatories of Math and the Greek language. Art also teaches students life skills such as decision making and self-confidence and helps children to understand that there are multiple perspectives and different ways to interpret the world. Thinking creatively will prepare my students for the future as they acquire problem solving skills that will increase school success; for example in the development of hand-eye coordination and spatial awareness abilities that architects and engineers use throughout their careers.
I thrive and work continuously searching for standards of excellence in my intellectual, human and spiritual formation, keeping in mind my passion because Art is everywhere, art is everything, art makes us smile and fills our world with color…"Life is art, paint your dreams."