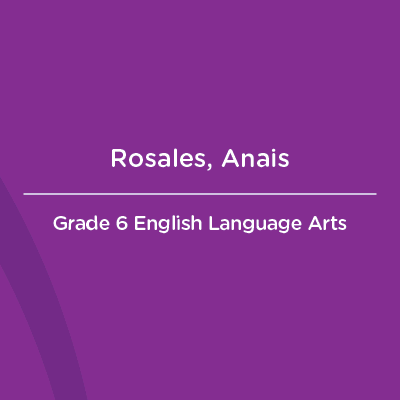 Rosales, Anais | Grade 6 English Language Arts
Throughout my years in grade school and university, I took a variety of classes. I started with a degree in chemistry, took multiple math classes, then switched to English when I got to FIU. There, I took many literature classes from the medieval and renaissance periods. I also took advanced Japanese and traveled to Japan on a study abroad program. I was there for five weeks, and it was one of the most amazing experiences ever. Although I took a variety of classes, American History is one of those topics that fascinate me. I've been everywhere in the United States, all along with the east coast, Texas, Missouri (St. Louis, Gateway to the west), the Grand Canyon, and Alaska.
I started teaching at Archimedean Middle Conservatory in 2014, where I taught World History for two years. Then, in 2016, I started teaching American History, covering an extensive curriculum and motivating students to learn about the world they live in. In addition to teaching history, I also tutor in mathematics and language arts. Some of the clubs I sponsor are Model UN, history club, and book club.