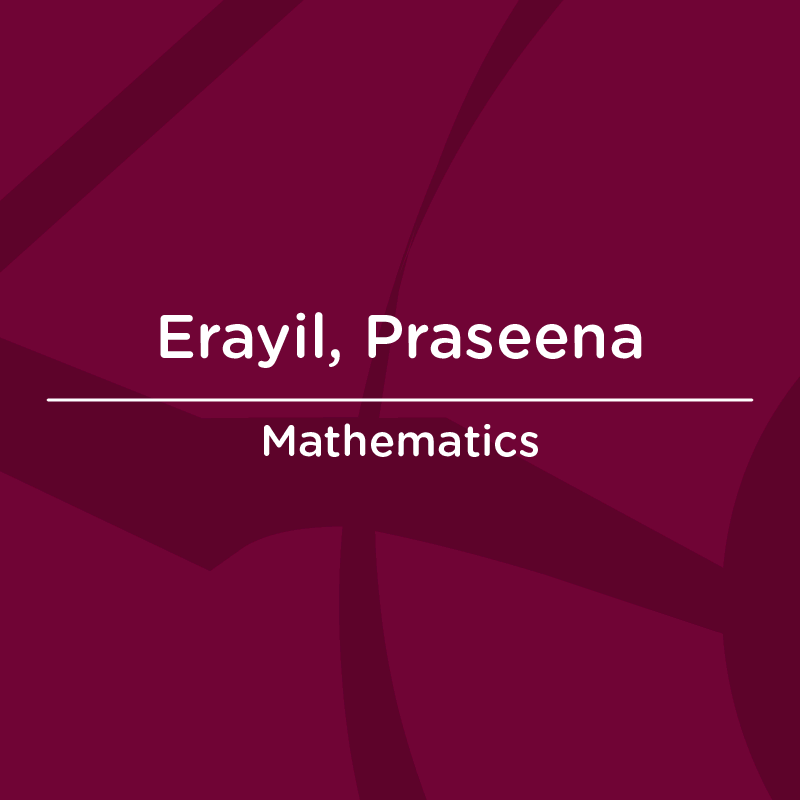 Erayil, Praseena | Mathematics
I joined Archimedean Upper Conservatory in 2011. I have a Masters Degree in Mathematics and a Bachelors Degree in Education. My educational philosophy is that all children can learn in a safe and positive environment. I strive to challenge all of my students and have created a differentiated classroom, fitting all types of learning styles. My students are treated as individuals and flourish throughout their personalized curriculum.
As a teacher I hope to motivate students in ascertaining their inner strength and abilities and discovering what truly inspires them. I aim to provide a stimulating learning environment that encourages students to trust their own opinions and foster confidence in order for them to realize their full potential. I have learned that if students construct their own learning experiences, they will not only retain information longer, but they will also become more confident in their abilities.
Being devoted to this assertion confirms that I have made the right career choice for myself. I love working with children and will continue to strive to be a positive influence in their lives. I am looking forward to another great year of teaching and learning at Archimedean Upper Conservatory.