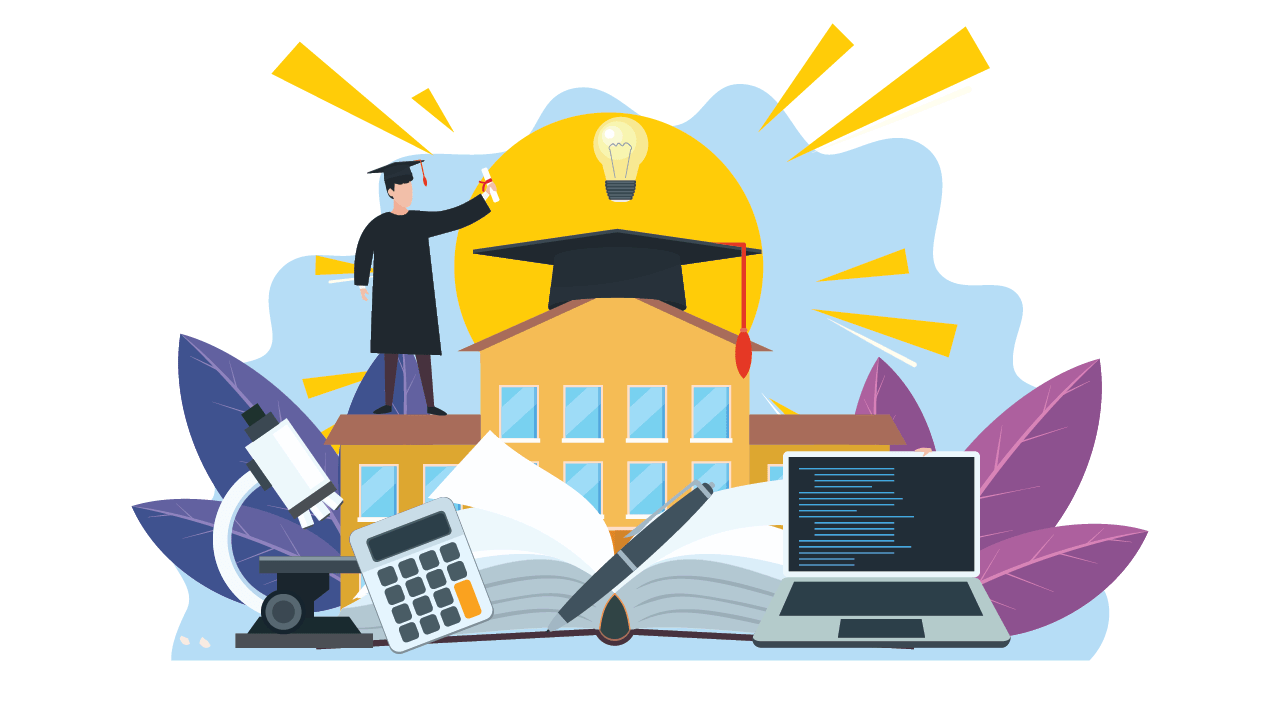 Something different is happening in the college admission scene: the competition is expanding, allowing colleges to become much more choosy than ever before! With the internet allowing students to apply to more colleges, easier, cheaper, and faster, and the children of baby boomers now graduating high school, the numbers of college applications have shot up dramatically. Add to that
that the more selective colleges have begun aggressively recruiting top candidates from foreign markets like China, Korea, India, and South America
to keep the quality of their applicant pools high, and it starts becoming clear that getting into even your match schools, let alone dream school, is an even more difficult task than before. Students with a serious college outlook can, therefore, no longer afford to spend their summers unproductively. Colleges and universities today are not just interested in students with good grades and strong standardized test scores but want students that enrich their campus environments as well. And though Archimedean's one-of-a-kind curriculum does an outstanding job of helping students stand out from the generic high school curricula followed by so many, colleges are also looking for students with a track record of passionately pursuing those activities that expand talents, cultivate leadership skills, open minds, and enrich lives. Participating in exclusive summer programs, getting insightful jobs or internships, conducting college-level research, participating in intensive community service projects are all great ways to build an impressive academic profile. The more exclusive, challenging, meaningful, or competitive the summer experience, the better it will enhance your application profile and increase your chances of getting into a competitive college or perhaps getting a hold of more financial aid, much-needed assistance with the costs of college today soaring higher than ever before.
When should you start making plans?
Ideally, students need to research early in the school year and apply to start in late fall and early winter since some applications are due as soon as December & January, the bulk due January through April. Other options fill their openings on a rolling basis, so waiting until the final deadline to submit applications may mean that all openings have been filled before they even find out about your interest in attending. Remember too that many will require official transcripts, letters of recommendation, or essays, which could take several weeks to prepare. Starting on your applications as soon as possible is always your best choice of action!
How do you secure a great summer experience?
As a student, you should be extremely proactive when planning YOUR summer. After all, this is one of those rare opportunities to truly show off to colleges how much independence, drive, and initiative you possess and what your personal interests and passions really are. Opportunities abound, but it is your job to search them out, ready applications properly, and submit materials in time to meet all deadlines. Succeeding will require your dedication and time. People and places that can be contacted for a volunteer, internship, work, study, travel, or research opportunities include:
Researchers and professors at local universities, colleges, and institutes
College websites that list high school student summer opportunities offered
Non-for-profit organizations, government facilities, and businesses of all types such as public libraries, community centers, homeless shelters, orphanages, retirement communities, local newspapers, advertising agencies, engineering firms, performance arts centers, museums, zoos, hospitals, nursing homes, outreach centers, summer camps, rehabilitation centers, and parks to name a few
Even family members and friends may know someone you can contact
(Remember That You Cannot Receive Volunteer Hours Though For Work Done For Family And Friends)
What about the money?
One good reason for getting good grades, taking challenging courses, and earning great teacher recommendation letters is that it allows students to more easily impress those college professors and employers able to offer exclusive internships or research positions, many of the most exclusive and highly competitive pre-college programs being
Free
and covering all costs, even paying stipends to students accepted in some cases! The vast majority of pre-college programs, however, do cost money. Students unable to get into free programs should carefully weigh the costs and benefits of attending. Though many programs do offer wonderful experiences,
No Family Should Take Out Loans Or Go Into Debt Paying For Summer Programs!!!
All students in need of financial assistance should
Explicitly
ask program coordinators about potential fee reduction or scholarship and financial aid opportunities (grants
Not
loans) available and the procedures students should take to qualify. In general, students seeking financial aid should apply for aid as early in the school year as possible before funds run out. If no fee reduction options exist and remaining costs are out of a family's budget, students should consider other resume enriching activities such as participating in more intense and insightful local community service projects, jobs, research projects, and internships, which are all looked on favorably by college admissions representatives too, in some cases even more than less exclusive, extensive pre-college programs!!!!
How can we help you?
A.U.C.'s College Office has compiled below several non-exhaustive lists of pre-college programs popular at AUC, valuable links for you to browse, listings of community service past AUC students have engaged in, as well as information on dual enrollment at local public universities and colleges to help you come up with your own ideas and plans. *** No official endorsement of the programs or websites listed below by Archimedean Upper Conservatory is intended or should be inferred. It remains the responsibility of parents and/or guardians to investigate and decide which programs are appropriate for their children.
Highly Competitive FREE or Mostly FREE Summer Programs
Potentially FREE or Reduced Highly Competitive Summer Programs
Additional Competitive &/or Popular Summer Programs
AUC Owl & Local Volunteer Spots

High School students interested in volunteering in engineering and STEM-related fields should consider volunteering as a counselor at FIU's Miami PREP Summer Program, which offers students currently in 9th through 11th grades the opportunity to obtain community service/volunteer hours that serve to meet their high school graduation and college scholarship requirements. These student volunteers assist the summer program's teachers and Miami PREP students throughout the various classes students enrolled in the summer program follow.
At the end of the summer, volunteer counselors and assistants receive official documentation certifying their community service hours.
Deadline Early/Late May.

We are excited and want to thank you for your interest in wanting to volunteer at Nicklaus Children's Hospital, formerly Miami Children's Hospital. Volunteers contribute in many ways providing comfort, care, and unexpected joy to the children and families in the hospital, as well as supporting the professional staff.
High School Teens – Summer Program Commitment
Volunteer up to 2 times a week in a three-hour shift
1 week off allowed during the full summer commitment period
Begins the week after school ends, thru the last week before school begins
High School Teens – Full Academic Year Commitment
Non-Patient and Limited Patient Areas
Volunteer weekly in a three-hour shift
2 Absences allowed in a 3 month period of time
Begins in September through the end of the school year in May/June
Applications Must be submitted along with the following:
Most recent report cards (All academic grades must be C or better and Conduct Grades must be B or better to be eligible for the program)
Copy of birth certificates or proof of age (14 years of age minimum requirement)
Documentation of Measles, Rubella (MMR) & Chicken Pox
NOTE: Due to the high level of applications we receive year-round, the deadline dates do not guarantee a position. Qualified applicants are invited on a first-come basis; therefore we recommend you submit your completed application early.
Deadline Late July/Early August for the Academic Year Commitment
Deadline Mid March for the Summer Commitment
Comprehensive List of Math-Based Summer Programs
A strong understanding of mathematics remains essential to keeping student's career doors and college major options open, it is essential to so many fields, including medicine, engineering, business, psychology, statistics, finance, epidemiology, astronomy, economics, ecology, physics, logistics, chemistry, marketing, politics, sociology and more.
Though students thankfully get an in-depth and much broader education in mathematics at Archimedean than most high school students, those wishing to delve still deeper into mathematical areas and impress college admissions personnel with their mathematical talents should look into the compilation of national mathematics programs when planning their summers.
A Sampling of Additional Summer Programs Around the Nation
Archimedean students may earn Dual Enrollment or Advanced Placement Credit for all courses NOT offered at Archimedean as an A.P. course at Florida state universities and community colleges ONLY.
Students interested in courses in summer programs already offered as part of AUC's curriculum are required to take these AP courses in house and should choose a different course to follow in their summer program to enrich their high school record and not show repetition.
Courses taken at private universities and colleges, though not able to be included in the student's high school transcript, are nonetheless valuable enriching experiences that are highlighted in the student's resume and college applications.