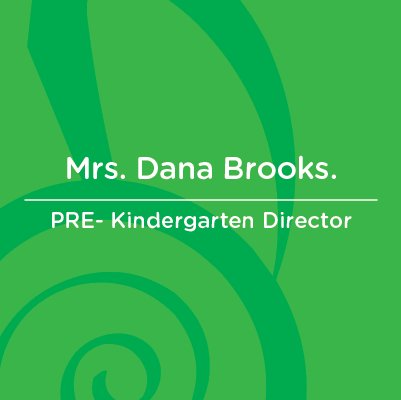 My name is Mrs. Dana Brooks. I am the Director of Archimedean Pre-Kindergarten. I have been in the Education field for 15 years. I have my Bachelor of Arts in Early Childhood Elementary Education and my Masters of Arts in Educational Leadership. I obtained my Florida Department of Children and Families Directors Credentials in 2016.
I am from Philadelphia, Pennsylvania. I went to school at Saint Joseph's University in Center City Philadelphia and was a Pre-Kindergarten teacher at a Charter School in West Philadelphia for 4 years before moving to Miami.
I moved to Miami, Florida 11 years ago. Immediately, I had the pleasure to start working at Archimedean Academy as a Kindergarten teacher. I taught Reading and Language Arts in Kindergarten for 9 years, and I have been the ESOL Chairperson for the past 7 years for the Academy.
Working with children, and working in a school has always been something I was very passionate about. I knew I wanted to take my career a step further by being an Administrator. Now, I have the honor of being the Director of Archimedean Pre-Kindergarten. With the support of my amazing team of teachers and the Board of Directors at Archimedean, I am confident we will have the most successful year for our Pre-Kindergarten students.
I am committed to providing a safe, nurturing, educational, and fun learning environment for your little one! Pre-Kindergarten is the foundation of your child's educational journey… I want to make sure our students get the BEST building blocks possible, so they can excel in the years to come!