Media Release
Parental Consent Form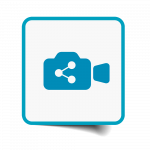 Dear Parent:
Please be advised that during the year your child may be photographed, videotaped, or interviewed at various school-sponsored events. With your consent, the photograph, video, interview, audio and/or artifacts may be reproduced and released for use in the media, i.e., newspapers, brochures, videos, television, the Internet, and Archimedean Schools' websites and social media platforms such as Facebook, Twitter, etc.
Estimado/a padre/madre o tutor/a:
Por la presente le advertimos que durante el curso escolar, posiblemente a su niño/a se le tome una fotografía, se le haga una grabación de video o se le entreviste en diversos eventos auspiciados por la escuela. Con su consentimiento, se podrá reproducir y publicar la fotografía, vídeo, audio y artefactos y/o entrevista para ser entregada a los medios de comunicación, p. ej., periódicos, folletos, videos, televisión, o para su uso a través de la internet y de las páginas web de las Escuelas Archimedean y en plataformas de medios sociales como Facebook, Twitter, etc.
Chè Paran:
Silvouplè n ap avize w, pandan ane a nou kapab pran foto pitit ou a, anrejistre li nan videyo, oubyen fè entèvyou avèk li nan divès evènman lekòl la ap patwone. Si ou bay konsantman ou, nou ka repwodui oubyen pibliye foto, videyo oubyen entèvyou, odyo ak zafè, yo nan medya tankou, jounal, bwochi, videyo, televizyon, Entènèt, ak sit Entènèt Lekòl Archimedean ak platfòm medya sosyal tankou Facebook, Twitter, eks.
Media Release Parental Consent Form
Formulario De Consentimiento Paterno A Los Medios De Comunicación
Fòm Konsantman Paran Pou Piblikasyon Nan Medya