Archimedean Schools
Conservatories of Mathematics & the Greek Language
AMC The Most Philosophical School in America
The mission of the Archimedean Schools is to initiate the young mind into the art of thinking through the teaching of Mathematics and the Greek Language.
Η Αποστολή και ο Στόχος των Αρχιμηδείων Σχολείων είναι να μυήσουν τον νεαρό νου στην τέχνη του σκέπτεσθαι μέσω της διδασκαλίας των Μαθηματικών και της Ελληνικής Γλώσσας.
The founders of Archimedean Academy envisioned a Charter school whose main goal is to provide its students an excellent education with emphasis in the teachings of the two main branches of the 3,000 year old Greek civilization: The Classical achievements in literature and the arts as they permeate our modern civilization and the art of mathematical thinking as the lifeline and the wind beneath modern science and technology.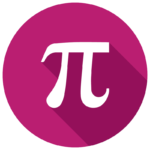 We view Mathematics as both a poetry of abstract elegant Ideas and as an important instrument to model nature, science, technology, engineering, economics, and human behavior.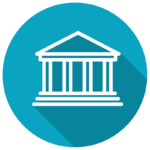 For centuries, the Greek language has been an essential part of western civilization, with its deep connection to literature and scientific and humanistic vernacular. The teaching of the Greek Language in a partial immersion setting will bring to our students the benefit of bilingual education to the brain.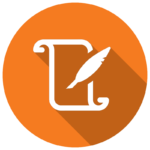 Philosophy strengthens our mission to teach the art of thinking. Our students learn how to express their ideas with passion and solid logic. Philosophy provides the balance of Humanities to that of Mathematics and Science.
The Archimedean Schools are a unique, authentic, independent, self-governed, and self-managed School System of three Conservatories of Mathematics and the Greek Language in Miami Florida, under the Archimedean Academy Inc, a non-profit Florida corporation.
Archimedean Academy (AA), Middle Conservatory (AMC), and Upper Conservatory (AUC) were established under the legal framework of Public Charter Schools with Miami Dade Public Schools as their Local Educational Agency (LEA). The three Archimedean Schools are a part of Archimedean Academy Inc., a single-purpose not-for-profit 501(c)(3) corporation registered in the State of Florida and governed by its School Board of unpaid volunteers with a passion for high quality, goal-driven education of excellence and a strong commitment to the Mission and Vision Statements and its founding principles.

Our Philosophy as an Education Institution
Archimedean Schools is attempting to bring new ideas and practices to the mainstream of American Public Education.
Those groups of people who have a vested interest in the success of Archimedean Schools
Faculty, Employees & Administration
The Archimedean Schools do not
discriminate on the basis of sex,
race, color, ethnic or national origin,
religion, marital status, disability,
age, political beliefs, sexual
orientation, gender, gender
identification, social and family
background, linguistic preference,
pregnancy, or any other basis
prohibited by law in its educational
programs, services or activities or in
its hiring or employment practices.
All Board Members of Archimedean
The utmost priority of Archimedean
Schools is the safety of its students,
the excellence and quality of their
education. This module consists of
our Student and Parent portal and
includes the Archimedean Content
Management System (a.k.a.
"Archie"), access to the Archimedean
Library online catalog and the digital
content portal (a.k.a. CineMath
Portal).
The Archimedean Schools Process.
What do we do?
Contact Us for General Information
Please fill the required fields below along with your message.
ARCHIMEDEAN SCHOOLS
12425 Sunset Dr, Miami, FL 33183, USA

PHONE NUMBERS
(305) 279-6572

FAX
305 675 8448
For Appointments To Visit Our Campus
To maintain social distancing guests are permitted on campus by appointment only.
Please fill the required fields below along with your appointment request.