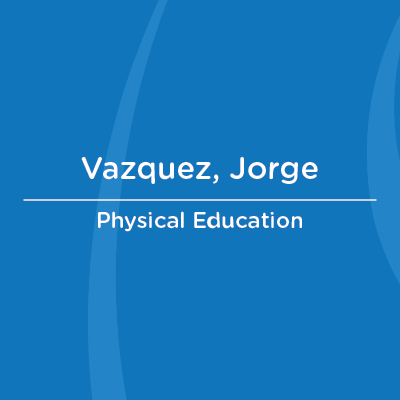 Vazquez, Jorge | Physical Education
Jorge Vasquez: In 1985, I got my Licentiate in Recreation, Sport, and Physical Culture, at the Superior Institute of Physical Culture "Manuel Fajardo" in Havana Cuba.
My graduation project was an investigation about "Influences of Track and Field as a program on my students".
From 1981 until 2003 I worked as a PE Teacher with K-12 students.
In 2005, I left my country and come to the United State. Miami Dade Country gave me a Bachelor's Degree and the possibility to apply for the Educator Certification.
In 2006 I started to work in Our Lady of the Divine Providence Catholic School teaching Spanish. I also worked at Fits Kids Corporation as a Coach.
In 2007, I started to work as a Physical Education Teacher at Archimedean Academy, where I am still working.
This year my first book, (The children and the fishes) written and illustrated by my self goes on sale on Amazon, and the second part is coming soon.