AMC Science Olympiad Teams Regional Competition February 27th 2021
Congratulations to AMC's Science Olympiad teams for their achievements at the FAU Regional competition on Saturday, February 27th 2021! This competition included 20 teams from South Florida who completed in 23 different events. Our Archimedean Owls Team Alpha won 2nd place overall, and Archimedean Owls Team Beta won 4th place! Both teams will be progressing to the state level competition later this year!
We would like to recognize Density Lab (Sailalitha Kodukula, Pranav Rai), Disease Detectives (Anaya Shah, Sailalitha Kodukula), Dynamic Planet (Lesianne Tupas, Trisha Chapagain), Experimental Design (Anay Sharma, Anaya Shah, Siri Karpuram), Game On (Sailalitha Kodukula, Pranav Rai), Heredity (Sailalitha Kodukula, Pranav Rai), and Ping Pong Parachute (Akshay Katta, Radhika Kotecha) students from Team Alpha who won 1st place in these events!
Additionally, we would like to congratulate our coaches: Ms. Winkle, Ms. Louidor, Mr. Shahin, and Ms. Caban for their efforts and dedication to prepare our students for the competition. A special "thank you" also goes out to Dr. Kafkoulis , Dr. Boukas, Mr. Bardoutsos, and Mr. Mirhaj. Last but certainly note least, a big 'thank you' to our Science Olympiad parents for their endless support for our teams.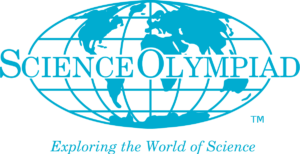 Team Alpha Students & Grade Level
Grade 8

Saanvi Bucha
Ettienne Caban
Sailalitha Kodukula
Lesianne Tupas
Vayun Yadav

Grade 7

Anaya Shah
Anay Sharma
Pranav Rai
Trisha Chapagain

Grade 6

Daniel Sanchez
Agasya Mukkapati
Akshay Katta
Daniel Guerra
Radhika Kotecha
Siri Karpuram
Team Beta Students & Grade Level
Grade 8

Grade 7

Ayaana Majumdar
Rachel Valladares
Nicholas Barales

Grade 6

Harshith Duggireddy
Riana Hazra
Giselle Viton
Nishath Akula
Yohany Nunez
Maddison Arevalo
Gabriella Rosa
Lilliana Quiroga
Nandinbilig Tamir