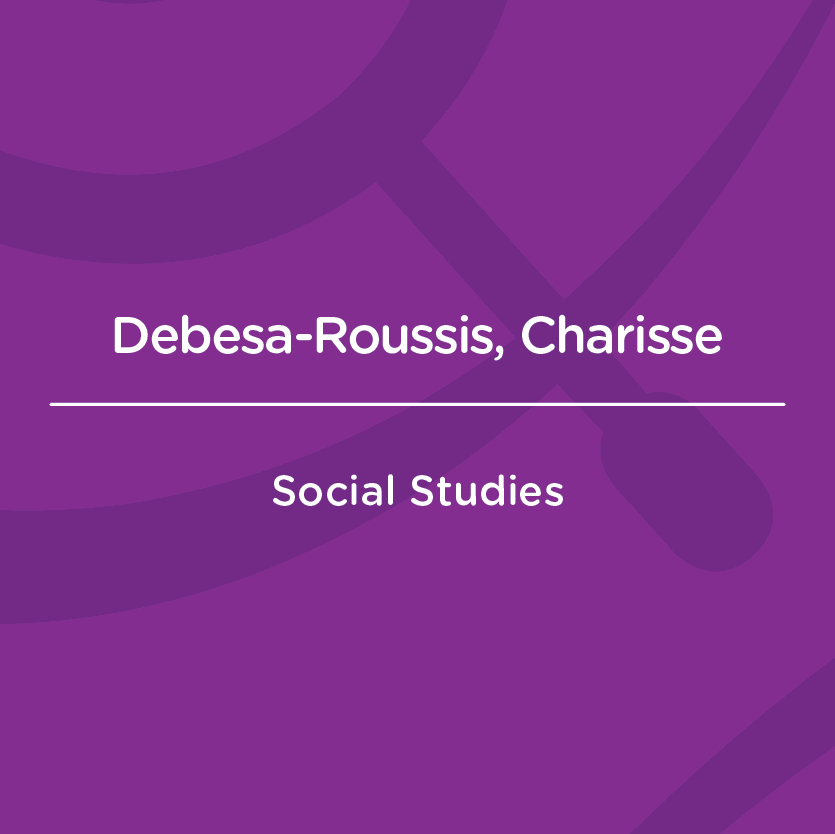 Roussis, Charisse | Grade 6 US History
Charisse Roussis began her teaching career in September 2001, teaching Reading and Math. Shortly after as a managing director she was responsible for interpreting diagnostic test results, developing and maintaining individualized programs for students, and supervising approximately 30 teachers.
In 2003, after being on the Dean's List throughout her studies at NOVA Southeastern University, she graduated and received her B.S. in Education and Florida's Professional Educator's Certificate with an ESOL Endorsement. She then became a fifth-grade teacher teaching all core subjects: Language Arts, Reading, Math, Social Studies, and Science. Mrs. Roussis joined Archimedean in August 2004. She taught second grade Language Arts, Reading, Social Studies, and Science. During this time she served three years as Science Fair Coordinator, Summer School Teacher for remedial and advanced students in Grades PreK to 8th, and Test-Chairperson. In November 2009, she became Assistant Director of Archimedean School's After School Program, and in August 2011, she became Director of The Archimedean Community Center for nine years. In 2019, she decided to go back to the classroom and is now the Grade 6 U. S. History Teacher.
Her professional experience has led her to adopt a teaching philosophy that recognizes all classes are different and all our students are unique, therefore, it is imperative that educators appreciate their students as individuals. Most importantly, she feels her number one responsibility is to instill the love of learning in each child and to teach children how to think. Her goal is to assist each child in becoming a confident and competent learner for life.