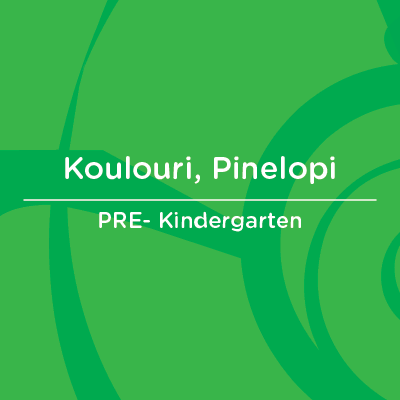 Koulouri Pinelopi | PRE-Kindergarten
Mrs. Pinelopi Koulouri is an early childhood teacher with over 27 years of experience. She received her B.Sc. in Early Childhood Education from the National University of Athens. She earned her M.Sc. in "Information and Communication Technologies for Education" from the National University of Athens, University of Thessaly and the Technological Institute of Piraeus.
Pinelopi is the author of the book "Animation in Early Childhood Education" and co-author of several books including the Teacher's Guide & Resource Book – the official book adapted by the Greek Ministry of Education for educators that teach in Greek public & private schools. She has also contributed several articles to journals in early childhood education and has presented her work in many conferences and workshops. She has been an active Teacher's trainer for more than a decade.
Pinelopi Koulouri teaches Greek and Math in Greek at Archimedean Academy.
She uses a wide range of teaching strategies including both child-initiated learning and direct instruction of specific skills. Her teaching style includes the use of: story-telling, sketching/drawing, modeling, animation, drama, music, and creative movement.
Pinelopi believes in strong parent-teacher collaboration as an important component for children's success.
When she is not working, she loves to travel, swim and walk in nature.'