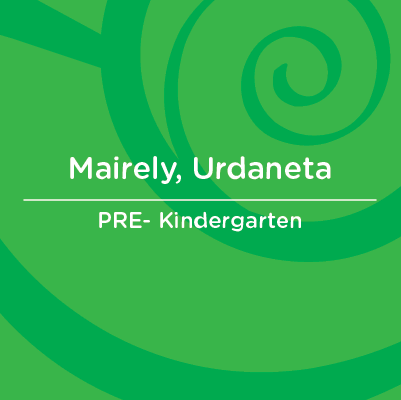 Mairely, Urdaneta | PRE-Kindergarten
I am thrilled to be the Reading teacher for all of the pre-K children this year. This is an exciting year for your child; we are going to learn so many new and amazing things together.
I am very passionate about teaching and enjoy using music during work time as much as I can. In fact, I always have music in the background while the children work-not only does it make them happy it also ignites all areas of child development: intellectual, social and emotional, motor, language, and overall literacy. It helps the body and the mind work together. Exposing children to music during early development helps them learn the sounds and meanings of words. I also think it is important to work together as a classroom family.
We will be spending a lot of time together so it is important to treat each other with respect, kindness, and compassion. If at any time you have any questions &/or concerns please email me at Mairely.urdaneta@ Archimedean.org
Want to know a little about me?.. I have taught pre-K and Kindergarten for many years. I love the little ones!
When I am not teaching you can find me at the gym, watching movies, or spending time with my family. I also love the beach! I am from the Dominican Republic but have lived in the US for most of my life. I graduated with my Master's Degree from Framingham State College.
Let's have a wonderful year!
I can't wait to meet you and your child!
Hugs and kisses,
Mrs. Mairely