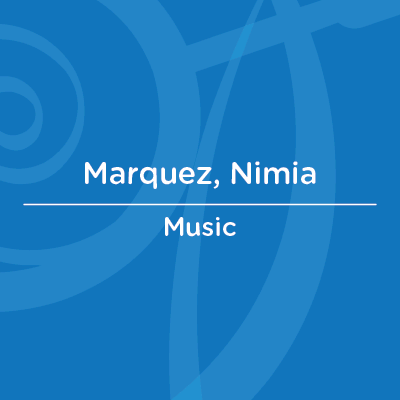 Marquez, Nimia | Music, Chorus
Ms. Marquez was born and raised in Cuba. She graduated Summa Cum Laude and Worlds Ahead Graduate from Florida International University with a Bachelor's degree in Music and a Master's in Choral Studies. Ms. Marquez has performed as a professional choral singer in countries such as Spain, France, Italy, Mexico, Brazil, Cuba, and the U.S. For more than 20 years, she has taught voice, piano, and music theory to students of all ages, pre-k through college.
Ms. Marquez joined the Archimedean family in 2014 teaching general music in Archimedean Academy and the elective Chorus class in Archimedean Upper Conservatory. She is the founder and choral director of the Archimedean Academy Chorodia. Ms. Marquez is a member of NAfME, FVA, FEMEA, DCMEA. Her goal as a teacher is to help the shaping of well-rounded professionals that understand, support, and value the arts.