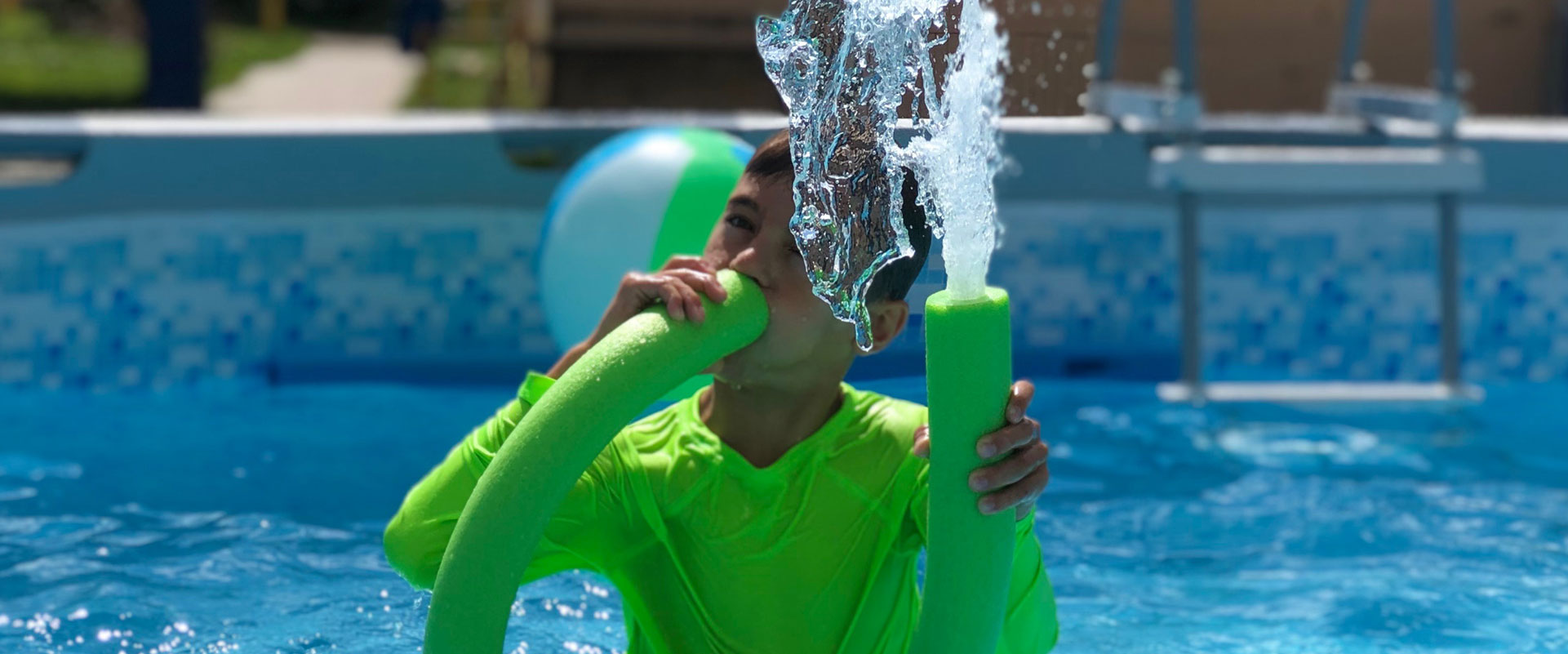 Summer of Science
In our science experiment course, 1st and 2nd graders got the chance to learn about science hands-on. They made rice dance, played with mini volcanos, and even made their own rainbow! A favorite among the campers was an experiment called Elephant Toothpaste. Who knew only 4 ingredients could lead to this much fun? Each camper created their own colorful concoction using hydrogen peroxide, yeast, dish soap, and warm water. Camper Christopher Malialis says the coolest part was, "watching it bubble up and getting to play with it after."
Inaugural Survival Skills Course Connects
Campers With Nature
As part of our initiative to influence fun, ACC summer camp has introduced its first ever survival course! Inspired by the tv show Survivor, campers in grades 3 and up are learning crucial skills to help them get by in the wilderness. Our brave campers learned to filter water, build a shelter out of natural resources and distinguish venomous animals from non-venomous. Our middle school campers even created a detailed shelter in our own courtyard using only leaves, sticks, and some rope! After Session 1, these campers are ready to explore the great outdoors.
Pixar Day of Play
To celebrate our first week together, our campers were treated to a Pixar Day. Campers stepped into role of the main characters from movies Coco, Inside Out, Finding Nemo, and Up. Each class was adorned with decor to make them feel like they had been transported to a new world. Using Inside Out, campers identified different emotions by playing fun games and creating their own memory orbs. Coco transported us to Mexico to learn about the culture and make our own sugar skulls. Our campers learned about Oceanography using Finding Nemo! They identified fish, understood how blubber keeps animals warm, and added their own unique fish to our ACC fish tank. To wrap the day up, each camper became a Wilderness Explorer as they looked for animals around the school and celebrated with some indoor s'mores.
Red Cross Visit Provides Lots of Fun
On June 12, our camp received a special visit from the American Red Cross. Campers in PK through 2nd grade got to be a part of the first ever preparedness course with Pedro the Penguin. They discussed fire safety, learned to stop, drop, and roll, and received certificates for their excellent work. Our older campers participated in the Pillowcase Project, a course designed to prepare them for what to do in the case of an emergency. As they discussed the importance of creating a home escape plan, each camper received and decorated a pillowcase. These pillowcases are intended to hold the emergency supplies they learned about throughout their visit. Our campers are now prepared for any and all emergencies!