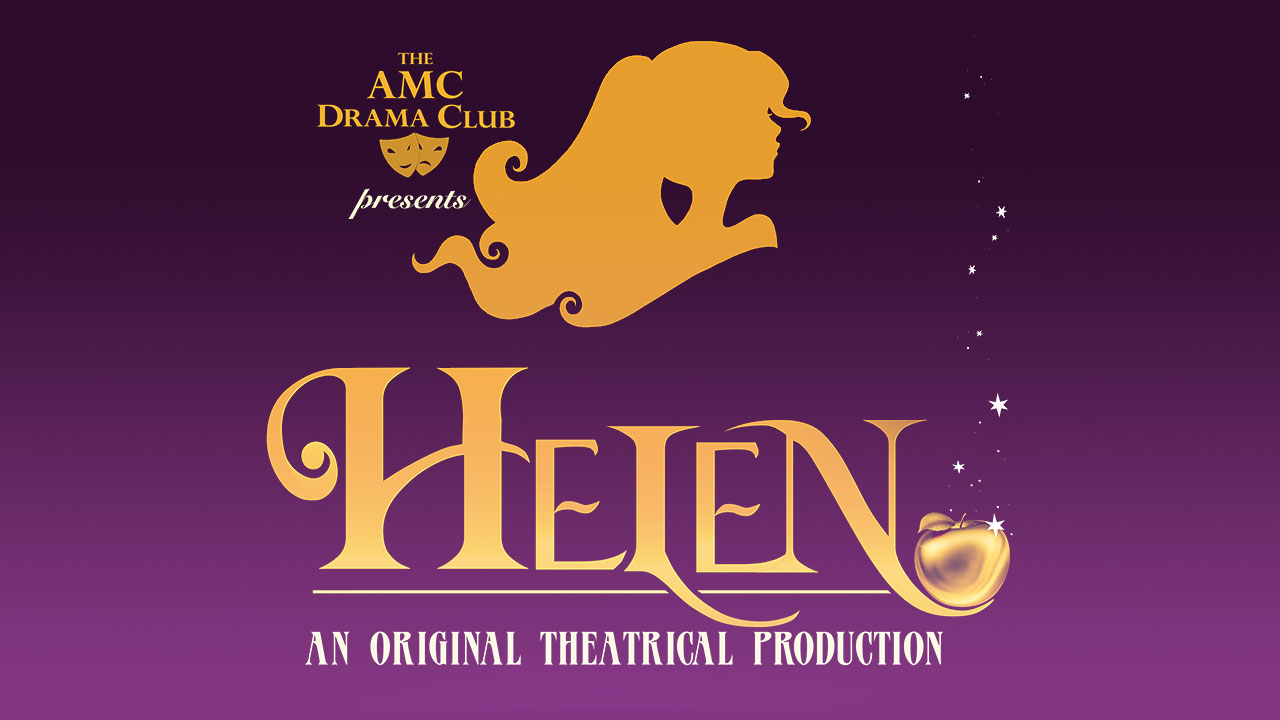 Based on the Greek myths and the ancient Greek play of the same name by Evrypides "Helen" explores the story of the legendary queen of Sparta from a different dynamic perspective.
Gods, kings queens and unlikely heroes are all part of this mythological feast where Helen realizes she needs to find her own place in the world and fight for what's right.
Our AMC drama students bring this play to life beautifully and invite you all to join them and share their talent with you!
Drama Club Instructors Ms. Sanchez and Mr. Zentelis
Music Instructor Mrs. Wrves
Choreography Dr. Berdebes
Hair & Make-Up Dr. Berdebes and Mayra Martinez
Decorations & Props Mrs. Vergara and Mrs. Veliz
Marketing/ Financial Manager Ms. Roussakis
Gilanna Levy
Sofia Sadir
Jazmine Stewart
Keyla Santallana
Camille Flores
Nicole Sanabria
Frances Lopez
Daniel Hernandez
Melissa Santos
Ariel Castillo.
Helen Keilyn Vazquez
Menelaus Lucas Camacho
Theonoe Ange Cortez
Theoclymenus Gabriel Urbina
Hera Ashley Hechavarria
Aphrodite Daniela Alfonso
Athena Brianna Castillo
Eris Ariana Lemos
Paris Andres Tremante
Agamemnon Edward Cortez
Hector Joseph Luis
Greek Μaid 1 Giuliana Vazquez
Greek Μaid 2 Sofia Baraybar
Greek Μaid 3 Natania Llerena
Egyptian Maid 1 Joan Ramos
Egyptian Maid 2 Ghyslaine Wambst
Messenger 1 George Thompson
Messenger 2 Stephanie Vanegas
Messenger 3 Cristina Varela
Soldier 1 Charalampos Korfiatis
Soldier 2 Anya Marques
Soldier 3 Carlota Perez
Soldier 4 Nicole Delgado
Soldier 5 Jamie Ramos
Helen Phantom Isabella Ambrosini