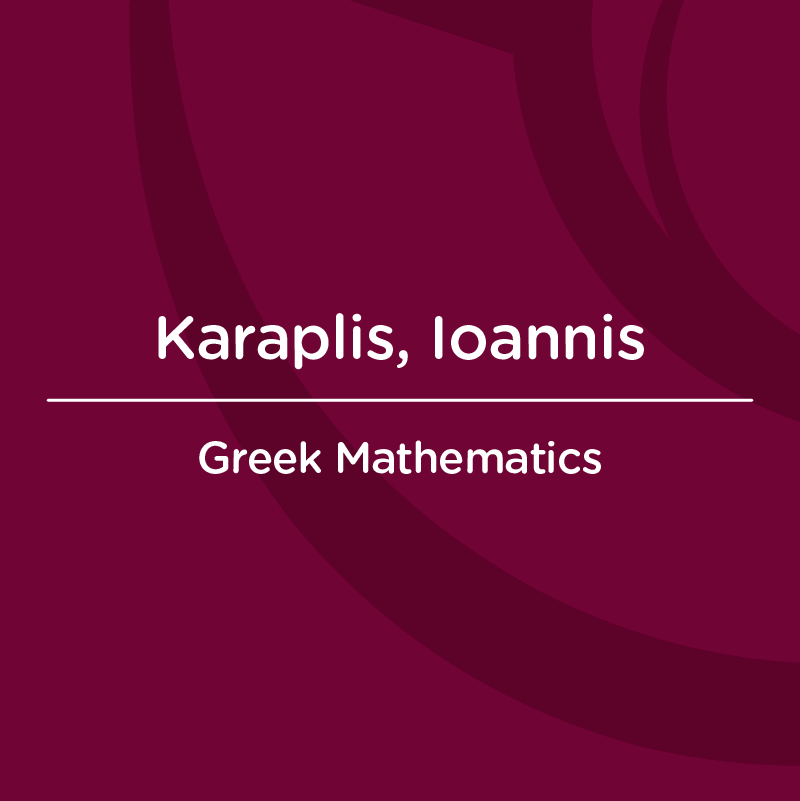 Karaplis, Ioannis | Greek Mathematics​
Ioannis Karaplis has been born and raised in Athens, Greece. He is a member of the Archimedean Upper Conservatory Mathematics Department faculty. Ioannis graduated from the National Kapodistrian University of Athens (NKUA) with a Bachelor of Science in Mathematics with a specialization in Applied Mathematics. He holds a Postgraduate Diploma in Secondary Education with a qualification in Mathematics from the University of Dundee (UOD). For a time he was a Master of Science student of the Graduate Program in Logic, Algorithms, and Computation at the National Technical University of Athens (NTUA).
Prior to joining AUC, he was a Mathematics teacher for private preparatory schools in Greece. For more than a decade he has been tutoring high school and college students. His teaching experience includes placements at Braeview Academy, Madras College, and Brechin High School in Scotland. He has been a volunteer Mathematics teacher for after-school studying groups.
His teaching is grounded in the idea that every student is a unique individual, each with different talents and abilities, all with the potential to bring something special to the world. His ambition is to help them meet their fullest potential by providing a learning environment that welcomes risk-taking and invites the sharing of different ideas.
Education is a continuous reconstruction of the knowledge, skills, values, beliefs, and habits that will guide us successfully through life. The only goal of education is more education.